PetroPack produces variety of packaging products for industries such as petrochemical, chemical, cement, food, agriculture, printing and etc.
Our products are tailor made to meet each customer's requirements and expectations.
PetroPack Packing Industries, established in 2003, is an independent private company as one of the distinguished quality leaders in producing heavy duty bags and packaging products in the MENA and CIS regions. PetroPack began its activity with three FFS production lines and one printer, in the direction of expanding plan, the company added one new stretch/shrink line in 2015, and 2 new printers, one plastic sacks maker in 2017.
PetroPack policy focuses on quality, efficiency, optimized functionality, sustainability and long-term business relationship for securing customer satisfaction.
PetroPack has been manufacturing its products with concentrating on its core competences (High efficiency machinery, expert human capital and good supply chain management). The products are continuously scrutinized by qualified inspectors using advance lab equipment in order to keep the quality consistency and meet customer satisfaction.
Our close interaction with our customers extends beyond meeting the customers' quality expectation. We take it on ourselves to provide the required services to see that our product goes through all packaging stages in customer side.
Innovative ideas and solutions, and product diversity and R&D ensure sustainability of our company and continues improvement in our services.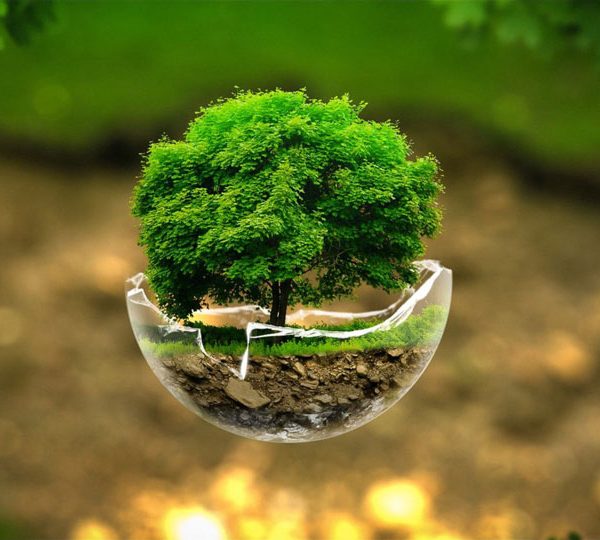 Sustainability
(To the Benefit of Nature)
As one of the leading film manufacturers in Iran, Petro Pack is engaged in a future worth living in. Sustainability is an integral part of our corporate policy; it allows PetroPack to identify risks early and seizing opportunities for new business and continual improvement. We are convinced that social responsibility and environmental protection are inseparably connected.
PetroPack acknowledges its responsibility and embraces its engagement in and with sustainability committees. To begin thinking of the day after tomorrow today and act correspondingly − this must be the ever present rule all along the value-added chain.
• Petro Pack assumes its responsibility for the environment
• Sustainability is an integral part of our corporate policy
• Economic success and sustainability complement each other
Machinery
From early beginning and also in our extension plan, we put into operation numbers of state of the art and proven German technology from Windmӧeller & Hӧelscher.
As a result of our development plan, we produce up to 13,000 tons of packaging materials annually which been sold both domestically and abroad.