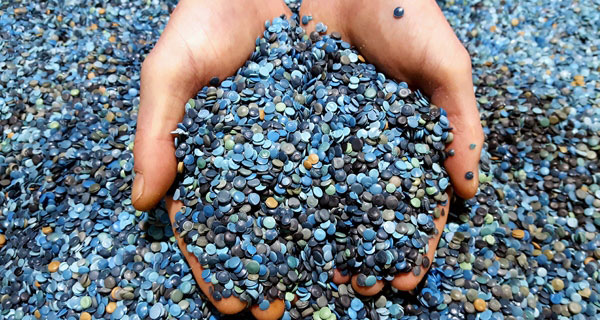 Packaging Industry Demands Great Deal of Recycled Plastic
The packaging industry is anticipated to hold the maximum share in the recycled plastic market by application type in terms of both value and volume. The demand for HDPE recycling is expected to increase due to the rising recycling rate of plastics in various developed countries such as the UK, the US, and Germany Recycling of plastic is broadly defined as collecting waste plastic scraps that are recyclable, processing it with various technologies, and finally treating it with chemicals and additives to produce a newer plastic. One of the major drivers for this market is growing demand from the packaging industry. The need to recycle materials will further increase due to the growing concerns about environmental issues and rising demand for environmental sustainability. The low cost of high-density polyethylene and easy processing are driving the application of high-density polyethylene (HDPE) in the production of plastic packaging.
The construction and automotive industries have also seen a boom period that in turn spurs spending on safe plastic products directly benefiting demand for recycled plastic. There is heavy demand for recycled plastic in the packaging industry because most waste scrap is generated by the packaging sector and then recycled to manufacture PET containers, bottles, carpet fibers, and clothes. The packaging industry is predicted to record a CAGR of 4.8% throughout the forecast period. Companies such as Nestle and Coca-Cola have begun to use recycled plastic bottles for packing beverages and they have pledged to use more recycled plastic content in their beverage bottles instead of virgin plastic. In conclusion, industrial production in emerging economies has contributed to the global recycled plastic market.