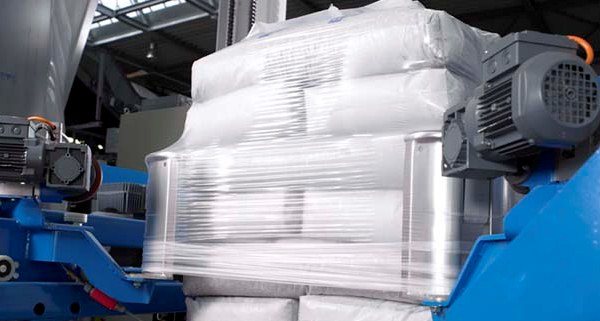 Why should we buy stretch hood?
Stretch hood film is a 3 layer co-extruded product. This article delved into the issues to explore why stretch hooding has become popular rather than other packaging methods.
Key advantageous of Stretch hood
– Providing the solution to stabilize and handle very unstable loads in both sides, horizontal and vertical.
-Decreasing the plastic consumption up to 20% (compared to wrapping technologies and shrink hood, which results cost saving.
– The fastest growing applications in pallet packaging in the developed countries.
– Gives visually attraction to products due to its transparency and High printing capability
– Fully protect the pack from moisture, dust, and etc. ingress
– Optimum protection (with adding a suitable additive like Anti UV) of the product against external factors such as sun, dirt and etc.
-Saving energy and decrease the cost of insurance because of omitting the heating stage.
Without using gas burners, Stretch Hooding, empower to apply stretchable, gusseted polyethylene hood to a pack. The ability to re-align the hood and continue hooding if your product is not perfectly aligned on the pallet Is an individual feature of stretch hoods, rather than stopping the whole line to report a fault.
A manufacturer can produce a film on three main types of center core, steel, cardboard and plastic, typically up to 500kg. It is important for any modern stretch hooder to be able to handle various core types and avoid damaging them so that they can be returned to the film producer to the film producer for being re-used, thereby reducing packaging waste.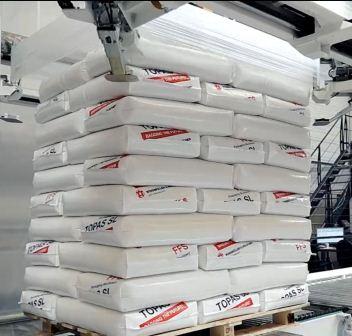 Stretch Hooders used to be highly more expensive than Shrink Hooders. Furthermore, when the stretch hood film was in its first step the choice of suppliers was limited. Nowadays, both types of equipment are almost similar in cost. Stretch hood technology has advanced to a point where the stretch hood film is now widely available in 50, 60 and 70 µm, as opposed to 100 µm (or higher) when it first came on the market.
Get a glimpse of our total stretch hood product film and learn what we can do to help you improve your packaging.