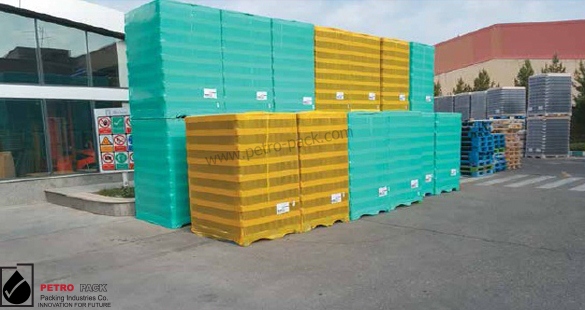 What is Shrink hood?
The  Right Pallet Packaging Methods Help Today's Efficiency and Product Quality. Introduced in the 1960s, heat shrink-hooding is the oldest form of pallet packaging by means of polyethylene film LDPE thermo shrink (in tabular form) is used for automated packaging of various products on pallets. It enables the stability of pallets in storage and transportation. Additionally, it protects your products from dust, dirt, water, weather conditions and damage.
Until the advent of newer technology, heat shrink-hooding was the preferred method for optimal stability and pallet load protection.
Disadvantageous
The operating costs of a heat shrink-hooding system are higher than the stretch hood. Because the film bag is shrunk, it must have a larger pre-shrink circumference than the perimeter of the pallet load so that the equipment can apply the bag over the pallet load prior to the application of heat—requiring substantially more film than stretch-hooding. Using significant energy consumption for heating, the heat shrink-hooding method also carries the risk of fire, which can often mean higher insurance premiums to protect against potential losses. Additionally, heat shrink-hooding equipment can be more maintenance-intensive compared to the other methods.